Charles Harry Pharmacy, 366 Richmond Road, Twickenham, TW1 2DX
Tel: 0800 0230812 | Mobile: 07552 234460  |  Email - Click here...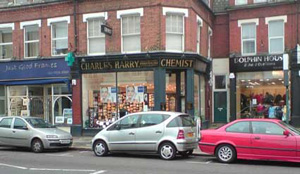 It's hard to know where to start with my appreciation.  From the very first contact to assesing the needs of my aunt, Filipino Care Givers went to great lengths to understand and fulfill her needs.  It's important to note how good their communication with us has been both in person and by daily reports. Caring for people with dementia has its challenges.  However, they not only do their job, but perform it in a caring way.  We are extremely grateful and in nearly a year they have proven to be 100% reliable.

Prof. Brian Glenville (Surgeon)

I find Kat to be an excellent PCA (Carer). I am very happy and would gladly recommend her.

Hannah Niesler, West Sussex
(P.A. to the client - a female member of the Aristocracy).

I've been meaning to write to say thank you for putting us in touch with Loida. My mum has responded very well, she's enjoyed the time with her and although not remembered her name of course, always tells me afterwards how nice Loida was!.

 

Rose - Surrey

I just wanted to thank you for all the care provided for mum over the last 21 months. Your flexible approach and ongoing support has been invaluable.  I know mum is in safe hands, very important when I am so far away. 

John - Nr. Chichester

Hello Stuart. Very happy with Yolly, she is very clean. Will begin formally using time sheet in coming appointments. Thank you.

Haifa, London